As someone who recognises there are many things wrong with the EU, on balance I think the positives outweigh the negatives. However, there is an upside to the Brexit camp winning the day next month.
In my opinion 'Remain' will scrape home next month. But rather than be an end to it, it is merely the start of the next chapter and plan the powers that be have for this country. If we remain in the EU by a narrow margin (and all forecasts appear to suggest a close run thing) this will hand the Tories the mandate they want to get rid of Cameron and install Johnson as leader to go forward on a leave ticket and into the next election promising a second referendum 'because the last one was too close to not give people a second chance, now that Cameron's claims of managing to get certain reforms have come to nothing'. This will result in the Tories winning the 2020 election by a landslide, having nicked 3 million UKIP votes. The end.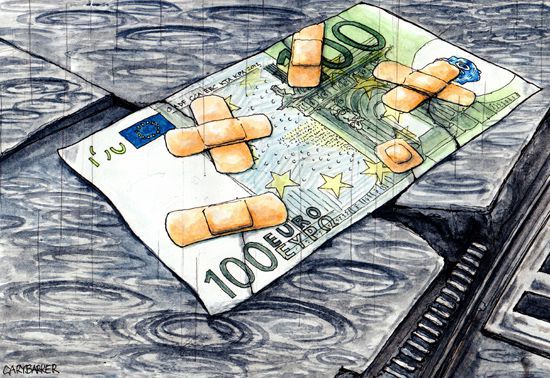 Ever since Oliver Letwin let slip a few months ago that he was advising the party that they should 'stay in the EU for the next 5 years' I think this scenario has been nailed on (presuming we vote to remain in the EU next month) and will be absolutely disastrous for everyone in the UK who isn't wealthy and the only hope of averting this, strangely, is if 'Brexit' wins next month.