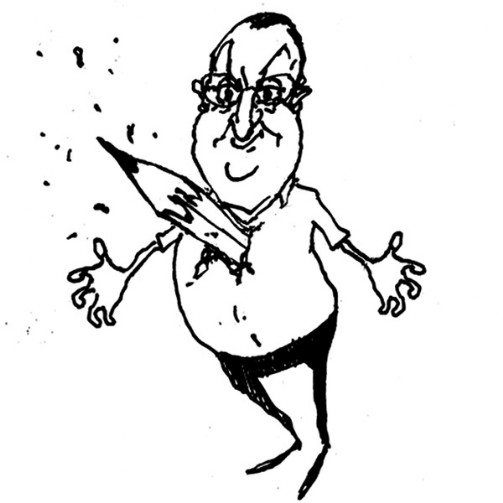 Political Cartoons and Business Illustrations
Former geologist and environmental scientist, Gary eventually moved in doors and became the BBC Politics Show's political cartoonist in 2007. He now creates illustrations for all sections of the media and business. His work appears weekly in Tribune and Estates Gazette and regularly in The Times and The Guardian. Other recent clients include Town & Country, Volvo and the BBC.
His work has now appeared on BBC1, BBC2, Channel 4 and Channel 5 and in magazines across the UK and Europe and hangs in the homes of prominent politicians and business people.
Gary is always happy to discuss ideas for commissions and can be contacted either by email or by phone.
His Other clients include:
Oxford University Press • BBC Newsnight • Daily Telegraph Channel 4 News • The Cabinet Office Berlin Metro • BBC New Magazine • Parliamentary Brief • Volvo • Jung PR • Wisden Cricketer •Department of Health Pearson Education • The Home Office • Laithwaite's Wines • Prospect • Financial Director • Stern • Daily Mail on Sunday • Accountancy Age • Inside Housing • Newsbase • Freelancing Matters • PCG • PPP • Insol International • Montagu Evans • Institute for Learning • Stafford • Long Partnership • CRN Magazine • Public Private Partnership • New Europe • Hunter Design • Eulenspiegel • Global Reinsurance • EMC • Gallery Magazine • Manx Heritage • Unterrricht Franzosich